Inventory of top ten brands of 2021 filling machine
---
Check the top ten list of filling machine brands in 2021. With the extensive use of packaging machinery and equipment, the domestic packaging machinery industry is springing up. In the face of many filling machine brands, let's check the top ten list of filling machine brands, the list of filling machinery filling equipment brands, and what are the top ten list of filling machine brands in 2021?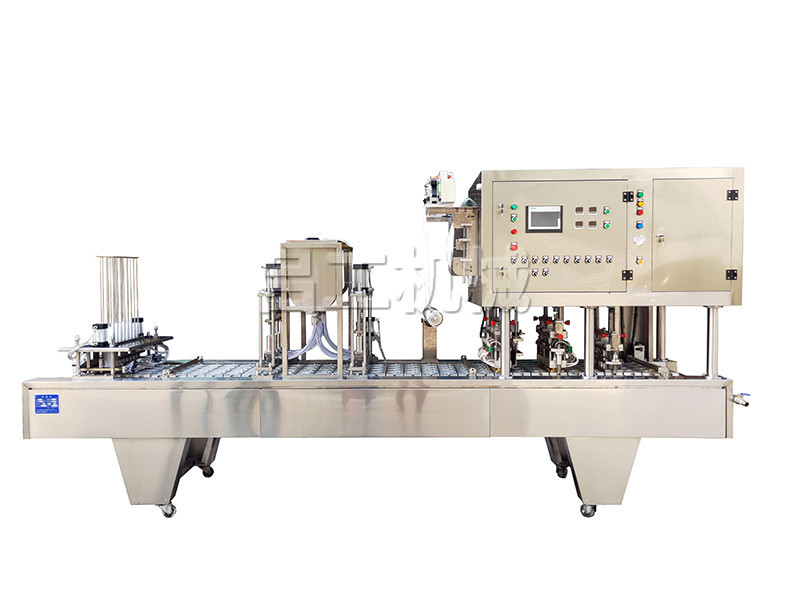 Inventory of top ten brands of 2021 filling machine:
No1, LV Gong
Wuhan Lugong Machinery Co., Ltd., located in Yangluo Development Zone, Wuhan, Hubei Province, with a factory area of 9600 square meters, is an enterprise engaged in the technical team of automatic filling and sealing equipment for more than ten years. LV Gong is a professional packaging machinery manufacturing enterprise integrating design, manufacturing, sales and service. It focuses on the manufacturing of packaging machinery. Packaging products cover many fields such as food, daily chemicals, industry, medical treatment and so on.
LV Gong advocates quality and Seiko manufacturing, and provides packaging machinery, equipment and services from China with high cost performance for manufacturers pursuing high-quality products.
NO2, TetraPak Tetra Pak
Tetra Pak packaging (Beijing) Co., Ltd., founded in 1951 in Sweden, is a system wide solution expert in the field of food processing, packaging and distribution, and a large supplier of packaging systems for milk, fruit juice, beverage and other products. Tetra Pak is a system wide solution expert in the field of food processing, packaging and distribution. Solutions are specially designed to save resources as much as possible. Dairy products, beverages, ice cream, cheese, food and vegetables, pet food and other products can be processed or packaged in the company's processing and packaging production line. Tetra Pak is committed to minimizing the consumption of all raw materials and energy in the manufacturing process and distribution process.
In order to remain competitive, Tetra Pak packaging (Beijing) Co., Ltd. customers need faster, better and more economical R & D results to reduce operating costs and improve performance. In order to respond to the needs of customers, consumers and the market, continuously invest in the development of new technologies and products. Tetra Pak has five R & D centers around the world to support many projects around the world.
No3, Krones Krones
Krones Krones was founded in Germany in 1951. It develops, plans and manufactures machines and complete sets of equipment for various process technologies, filling technologies and packaging technologies. Krones machines and equipment handle millions of bottles, cans and containers with special shapes every day. Krones designs and implements a complete production line covering every production process for food and beverage - from product and container preparation to filling and packaging to material flow and container recycling.
Krones has more than 100 bases around the world and has widely spread its network in the field of life cycle services. In order to provide customers with services in the new machine business as soon as possible, Krones also expanded its production to the international base. In addition to the group headquarters, the assembly and development centers of filling, labeling, plastics and process technology are also located in Germany, but other production bases around the world can also take over the production of some machines and equipment, such as packaging and palletizing technology.
No4, daylon
Guangzhou dayilong Packaging Machinery Co., Ltd. was founded in 1999 to provide global customers with packaging solutions for beverage factories. It is an enterprise focusing on equipment R & D and production of high-speed automatic beverage production line. Its main products include liquid product packaging line, single machine equipment, automatic production line, etc.
Over the years, daylon has accumulated a lot of experience in serving customers and is familiar with every industrial production process. Based on this technology and combined with the company's continuous R & D investment, daylon can provide customers around the world with water treatment, beverage pretreatment system, PET bottle blowing series, filling series, barreled water series, blowing, filling and rotating series, labeling series, conveying series The top-level planning and design, software and hardware equipment and improved product process of liquid product packaging line and single equipment, automatic production line, intelligent workshop and intelligent factory, such as secondary packaging equipment series, provide customers with solutions to meet the service needs of all links of the whole value chain of product R & D, procurement, manufacturing, packaging, warehousing, logistics, distribution and consumption.
No5, newamstar
Newamstar, the domestic R & D and manufacturing base of high-end liquid packaging machinery, is committed to providing the general contracting service of the integrated solution of production and storage for the intelligent factory of liquid products. Intensive and meticulous farming has been committed in five areas, including beverages, dairy products, liquor, condiments and daily chemicals. It has provided the global users with complete sets of intelligent equipment and solutions for water treatment, pre deployment, bottle blowing, filling, two times packaging, transporting robots, intelligent three-dimensional warehouse, and so on, realizing the dream of "China's equipment and equipment world". From formula process support, three-dimensional design of product bottle shape to the overall engineering layout of user factories, from R & D and design of core equipment, installation and commissioning of engineering projects to multi-dimensional training of operators, xinmeixing has served many domestic and foreign brands and more than 2200 production lines in more than 80 countries and regions around the world.
No6, Zhongya machinery
Zhongya machinery, founded in 1992, is a large-scale packaging equipment manufacturing base. It is a listed company focusing on the R & D, manufacturing and sales of intelligent packaging equipment and unmanned retail equipment. It mainly focuses on the R & D, manufacturing and sales of intelligent packaging equipment and unmanned retail equipment. At present, the enterprise has more than 1200 employees and 200000 square meters of modern assembly workshop, precision parts manufacturing workshop, R & D, operation and training center. Among them, the construction area of Hangzhou headquarters is more than 80000 square meters and the area of Hangzhou Qingshanhu new base is more than 120000 square meters. It is one of the larger packaging equipment manufacturing bases in China.
---
What are the current problems encountered by the manufacturing industry?
01. High intensity of physical labor and high turnover rate
02. Labor efficiency is low, and the later operation cannot keep up with the front-end production
03. Manual work is difficult to recruit, and the labor cost is high
04. The error rate of operators is high, which is easy to cause huge losses
05. The workshop is messy and there are various potential safety hazards
06. Waste production space and increase unnecessary costs
One stop packaging machinery solution
Seamless connection
One bag count line
1-N docking stations

Artificial intelligence packaging machine

Accurate measurement
Can do
The weight of each package meets the range

The precision of each large package is more than 99.9%

Save labor
A bag counting line for 20 machinesOnly 2-3 people are required to operateSave 80% - 90% labor
High cost performance
More efficient
Lower loss

One year to return

WeChat

WeChat

QR code
Contact information
Add: Jinhao Industrial Park , Yangluo Development Zone ,Wuhan
---